Affect phobia therapy. How to compassionately work with emotions
Saturday 30 September 2017  Padua 
Dr. Kristin A. R. Osborn  Psychiatry at Harvard Medical School (HMS)
Short Description: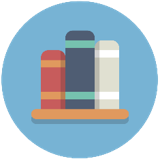 My client is too anxious or defensive to allow themselves to
experience and express emotions in my presence.
Childhood trauma is a barrier to my client's healing process.
My client is stuck and nothing I do seems to be helping.
I'm encountering overwhelming resistance and its triggering me inunhelpful ways.
These types of thoughts are common for therapists and we typically see them as problems to be solved as we try to help our clients face challenges.
If this is happening to you, you might be closer to a breakthrough than you realize, you just need a different perspective.
In this workshop, you'll learn how to assess what's happening 'in session' and how to confidently respond so your client can transform resistance into motivation for change. You'll learn how to work in a compassionate, authentic and collaborative way so your clients feel empowered to face all of their emotions and experience a sense of deep internal connection that allows them to laugh when happy, cry when sad, set limits when angry, love wholeheartedly, have compassion for themselves and others and feel acceptance and joy about living.
This is an integrated, experiential, emotion-focused psychodynamic model of psychotherapy that integrates techniques from psychodynamic, behavioral and experiential therapies. In this workshop, you'll learn how to utilize CBT techniques and how to master the triangles that illuminate work in APT, AEDP, ISTDP and more. We'll teach you how to use what you know within the APT paradigm so you can become your very own 'good enough'
therapist.
This model is effective in treating anxiety, depression, self-defeating
behaviors, and somatic complaints. Case-series research, videotaped over the past 30 years, has established the effectiveness of the APT method in both short and long term follow-up.
This training includes theoretical and clinical instruction with video
segments of psychotherapy sessions and experiential exercises with roleplaying and therapy demonstrations.
One- Day Workshop Schedule
09.00-09.20 Registration
09.20-09.30 Malugani Marilla – Opening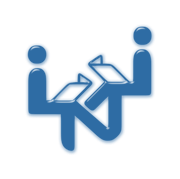 09.30-09.45 Bellin Alessandro – Introduction
09.45-11.00 Kristin Osborn – Introduction to APT theory
11.00-11.30 Break
11.30-12.30 Kristin Osborn – Introduction to APT interventions
12.30-13.00 Debate with participants
13.00-14.00 Lunch
14.00-14.30 Alessandro Bellin – Summary of topics
14.30-16.00 Video segments of psychotherapy sessions
16.00-16.30 Round Table with Rocco Diego, Bargnani Alessandro
& debate with participants
16.30-17.00 Break
17.00-18.00 Live demonstration
18.00-18.30 Debate with participants
Learning Objectives:
How to identify, diagnose and treat an "Affect Phobia"
How to use "Malan's Triangles" to create a focus for each session
How to distinguish between an adaptive and maladaptive affect
How to identify signs of anxiety, and know when to regulate it
How to explore the origin of a defense, and its cost and benefits
How to help your patient cultivate self-compassion
How to help your client experience affect exposures
How to cultivate a strong bond with your patient
Overall Learning Objectives:
You'll learn how to identify and treat an 'Affect Phobia' by watching
extensive video illustrations and participating in a live demonstration. You'll sharpen your ability to identify signs of anxiety, and learn how and when to intervene. You'll learn how to compassionately explore the origin of a defense, and its cost and benefits. You'll learn how to distinguish between an adaptive and maladaptive affect. You'll learn how to expose and desensitize adaptive affects, like closeness, anger, sadness and positive feelings.

Costs of the Workshop (VAT included):
CISSPAT Psychotherapy Students: FREE
CISSPAT Alumni (ex-Alunni): € 100,00
Psychologists, Psychotherapists and Doctors: € 150,00
Psychology and Medical Students: € 50,00
For all: 20% discount for subscriptions within July 10, 2017
For registration visit  www.cisspat.edu
Docente presso la Harvard Medical School e lavoro come il direttore del programma di ricerca Psicoterapia Dinamica Breve Termine presso la Harvard Medical School a Beth Israel Deaconess Hospital, Inoltre è  Presidente della Internazionale Esperienziale Dinamica Therapy Association. La dott.ssa Osborn è inoltre anche co-autore di numerose pubblicazioni in Affect Phobia terapia e il mio primo libro, paraverbale Comunicazioni in Psicoterapia sarà pubblicato nell'autunno del 2015.
Insegno alle persone come prestare attenzione e il valore della saggezza delle loro emozioni, comportamenti e pensieri in modo che possano navigare la loro vita personale e professionale in modo compassionevole che incoraggia un comportamento sano e rapporti di affetto.